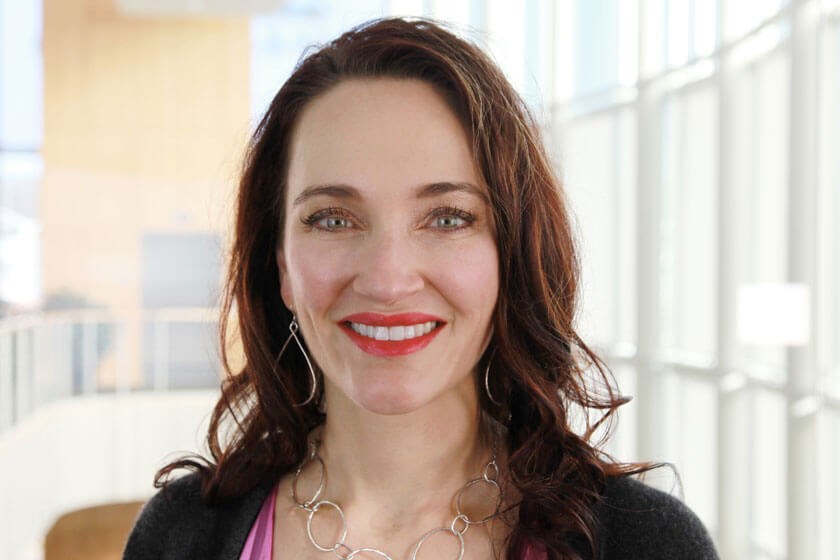 Dr. Alison Tendler, a board-certified ophthalmologist, specializes in oculoplastic treatments at Vance Thompson Vision and Artisan 57 in Sioux Falls, SD. A skilled eye surgeon, Dr. Tendler also treats nearsightedness, farsightedness, and astigmatism with cataract, lens implant, and refractive surgeries. Certified by the American Board of Ophthalmology, Dr. Tendler is devoted to helping her patients see with clarity while feeling confident about their image. Having grown up in Clear Lake, Dr. Tendler is proud to call South Dakota home and takes great pride in providing superior eye care and aesthetic services to the greater Midwest.
A South Dakota native, Dr. Tendler decided to attend medical school at the University of South Dakota, where she graduated with honors with a Doctorate in Medical Physiology. Dr. Tendler then furthered her knowledge with a three-year ophthalmology residency at the University of Minnesota. Upon the completion of her residency, Dr. Tendler completed a rigorous corneal and anterior fellowship with Dr. Michael Belin of the Cornea Consultants of Albany at Albany Medical College in New York. Dr. Belin was instrumental in the development of laser vision correction and served as a core investigator for the VISX laser. The instruction given to Dr. Tendler during her residency with him furthered her education extensively.
Specializing in the focusing elements of the eye, Dr. Tendler uses her knowledge to address eye conditions that inhibit a patient's ability to focus properly. By surgically addressing nearsightedness, farsightedness, and astigmatism, Dr. Tendler is able to help her patients see life with more clarity and often free from the maintenance struggles of contacts and glasses. In addition, Dr. Tendler is devoted to helping patients look and feel their best at Artisan 57, Vance Thompson Vision's privately owned MedSpa. Dr. Tendler currently employs the use of BOTOX®, Latisse®, and Juvéderm®, among other aesthetic outpatient procedures for improved eyesight, functionality, and appeal.
EXTRACURRICULAR INVOLVEMENT
Dr. Tendler has served as the television advertising spokeswoman for the eye medication known as Restasis, the immunosuppressive drug used to prevent rejection following a corneal transplant. Since she uses this product at Vance Thompson Vision, Dr. Tendler feels proud to represent the product.
During a three-month service learning project in India following her undergraduate education, Dr. Tendler developed a special interest in the indigent care and the lack of proper medication in third world countries. Having gained personal insight into the problem, her passion drives her to lecture and conduct international seminars on the topics to this day.
Hobbies & Personal Interests
In her spare time, Dr. Tendler loves to travel. During her time in India, she developed a love for the hobby that has stuck with her through her years of medical school, residency, and practice. Now married, Dr. Tendler loves to travel to nontraditional vacation destinations with her husband Paul. Dr. Tendler likes to say that while she does not have a favorite destination, she cannot help but to compare each spot to Fiji, which she describes to be one of the most beautiful places she has ever experienced. In addition to traveling, Dr. Tendler and Paul enjoy including Cooper, their yellow lab, in many outdoor activities including long walks and workouts.