Under the care of Drs. Berdahl, Greenwood, or Swan at Vance Thompson Vision, our glaucoma patients can rest assured that our team of surgeons will strategize the soundest surgical solutions to relieve your glaucoma symptoms. For the past 20 years, selective laser trabeculoplasty (SLT) has been practiced in the United States and around the world with optimal outcomes. When it comes to your possible treatments, we may suggest SLT to lower the intraocular pressure within your eyes. Our ophthalmologist at Vance Thompson Vision in Sioux Falls, SD believe that SLT is an excellent option for patients when eye drop medications cause significant side effects or fail to lower eye pressure.
When glaucoma is left untreated, your weak optic nerve becomes damaged by the fluid buildup in the eye. This will ultimately undermine the neural tissue that makes up the millions of nerve fibers that send visual impulses to the brain. Eventually, this deterioration will prevent light signals from reaching the brain, thus causing blindness. Our eye surgeons are dedicated to helping you preserve your sight and will go out of their way to make the process as easy as possible for you and your family.
Reviews
"Accommodating, personal, attentive care. Thank you all so much."
- B.K. /
Google /
Apr 11, 2018
"The most professional medical care you'll ever see! Smart, experienced, caring staff with great attention to detail, treats each person with superb care! Cutting edge technology blended with expertise staff at all levels!"
- D.H. /
Facebook /
Apr 05, 2018
"Went in to see if they could help my vision, but it turns out they couldn't. They were very honest and supportive. They provided information for other avenues to pursue. ALL of the staff were great!"
- C.M. /
Facebook /
Mar 24, 2018
"I just had my second greatly successful cataract surgery at VTV. My vision is currently 20/20, which enhances my ability to see fine music notation. My experiences were top-notch across the board— I would highly recommend VTV for any ophthalmic need!"
- D.L. /
Facebook /
Mar 21, 2018
"Not only can I see 20/20 now (I was a -7 in contacts), everyone in the clinic was fantastic. I talked to others who went to other clinics, and I'm glad I chose Vance Thompson Vision for LASIK. I was anxious, but never nervous. I appreciate how the staff kept me calm and the great job Dr. Thompson did on my eyes. I can't say thank you enough! It was a very positive LASIK experience"
- K.S. /
Google /
Mar 13, 2018
Previous
Next
Only a qualified eye surgeon can determine if you are a candidate for SLT or another treatment option. However, patients who are the best candidates for this procedure are those with open-angle glaucoma and who need to lower their intraocular pressure. During your evaluation and diagnostic testing, we will explain every step of the way what we are doing, what your test results mean, and how to overcome the intraocular pressure problem.
The SLT is a mild treatment performed to help reduce the intraocular pressure on an outpatient basis in our office. During the procedure, a focused light ray will be directed at the drainage structure of the eye called the trabecular meshwork. The length and energy stimulate the body's natural healing and prompt improved fluid flow from the eye, decreasing pressure. Because the laser only spurs a reaction in pigmented cells, there is limited damage and scar tissue formation following the treatment.
Due to the simplicity of the procedure, patients may return home and to normal daily activities after the SLT. Blurred vision is commonly reported for up to 24 hours after the procedure, with slight irritation possible for around two days. It can take several weeks, and possibly months, for the full effect of the procedure to resonate, so it is important to continue monitoring your pressures at regular intervals post-treatment. SLT improvements can last up to five years in ideal candidates, but may eventually require repeat treatment.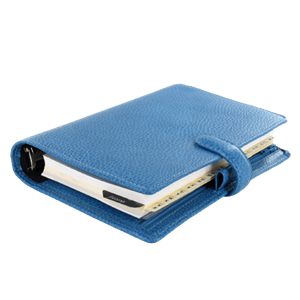 Procedure Information
Recovery Time

1 - 7 days

Procedure Time

5 minutes

Follow Up Time

1 day, 1 week, 1 month

Recovery Location

Home
Contact Us
Glaucoma can be a debilitating and taxing disease. SLT surgery may help patients ease the symptoms of glaucoma. During a consultation at our Sioux Falls, SD practice, our skilled eye care providers will discuss your lifestyle and vision needs to help you determine whether or not you are a candidate for SLT surgery. For more information or to schedule your appointment, contact Vance Thompson Vision today.
Related Procedures