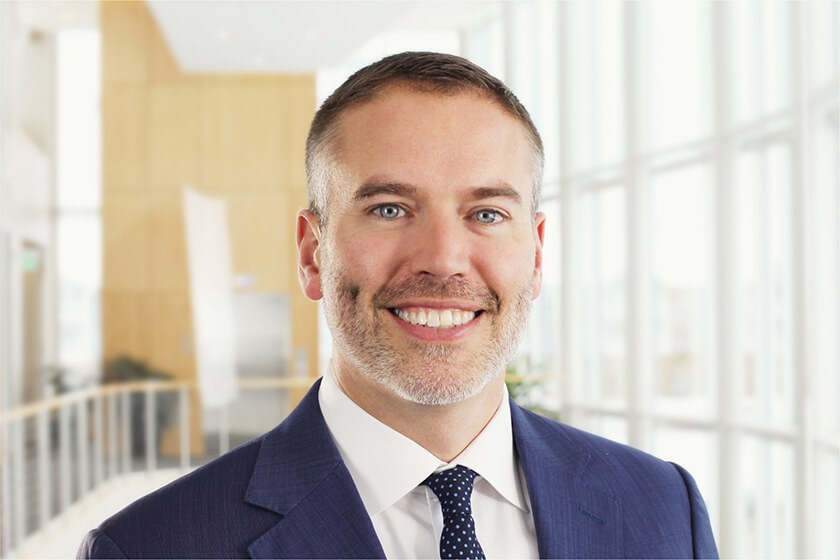 Practicing in Sioux Falls, SD is our board-certified ophthalmologist, John Berdahl, MD. He is widely regarded as one of the leading international cataract surgeons. He is one of the very few surgeons in the United States who is also fellowship trained in cornea, glaucoma, and refractive surgery. Dr. Berdahl has already performed more than 35,000 eye surgeries around the globe. His published work has primarily focused on the fundamental causes of Glaucoma, Minimally Invasive Glaucoma Surgery, and Astigmatism Management, during and after cataract surgery.
He has been involved in numerous FDA monitored clinical trials on some of the most exciting technologies in ophthalmology. He also founded Equinox, which is developing the first non-surgical, non-pharmacologic way to lower eye pressure for glaucoma treatment. He co-invented the MKO melt, which provides sedation during cataract surgery without the use of an IV. Additionally, he created astigmatismfix.com which helps thousands of surgeons per month fix residual astigmatism after cataract surgery. Finally, in an effort to improve access to care, he co-founded ExpertOpinion.MD which provides online opinions to patients from top doctors around the world.
Although Dr. Berdahl has many accomplishments, his primary driver is the trust that people place in him, particularly meeting his patients in their moments of vulnerability and putting their needs first. His commitment to the underserved is demonstrated by his leadership in EyeCare America, as well as in the Mission Vision program at Vance Thompson Vision, where he performs dozens of free surgeries every year. Dr. Berdahl also continues to serve the impoverished on mission trips world-wide.
His CV can be accessed here:
High School - Hills-Beaver Creek High School, Hills, MN
College - Augustana College, Sioux Falls, SD (Major - Physics; Minors - Chemistry and Biology)
Medical School - Mayo Medical School, Rochester, MN
Internship - Mayo Clinic, Scottsdale, AZ
Residency - Duke University, Durham, NC
Fellowship - Minnesota Eye Consultants, Minneapolis, MN
In addition to over 45 peer-reviewed articles, over 35 book chapters, hundreds of presentations at national and international meetings and participation in 37 FDA clinical trials, some of Dr. Berdahl's notable accomplishments are listed below:
2018 Top 100 Most Influential People in Ophthalmology Worldwide – The Ophthalmologist
2018 Teacher of the Year – Sanford School of Medicine – Transitional Year Residents
2018 Speaker of the Day – Royal Hawaiian Eye Meeting
2017 #3 Ophthalmologist under 50 Worldwide – The Ophthalmologist
2016 One of 100 Entrepreneurs invited to The US President's Global Entrepreneurship Summit – Stanford University
2016 NASA/NSBRI Grant – Safety of Pressure Manipulation around Eye
2016 ASCRS Innovators Lecture
2015 Member of the Vision for Mars Team NASA/NSBRI
2015 Best of Best Papers ASCRS 2015 ASCRS Sclerally Fixated Akreos Lens
2015 Top 40 Ophthalmologists under 40, The Ophthalmologist, World Wide Award
2015 Top 40 Business People under 40, Dakota Business News, Midwest Award
2013 American Academy of Ophthalmology Achievement Award
2013 #1 Young Outstanding Physician South Dakota State Medical Association
2011 Horizon Award (Most Accomplished Young Alumnus) Augustana College
2010 Vanguard Ophthalmology Society Founding Member & President
2008 Claes Dohlman Award (Most Outstanding Cornea Fellow), National Award – Harvard University
2008 Robert Machemer Research Award, Duke University
2008 Resident Teacher of the Year, Duke University
2008 Edward Isbey III, Resident of the Year Award, Duke University
2007 Ophthalmology Times Resident Writer's Award First Place, Ophthalmology Times
At Vance Thompson Vision, Dr. Berdahl is exceptionally skilled at diagnosing and deciphering a proper treatment for varying stages of glaucoma, corneal diseases, and cataracts. He is also a meticulous refractive surgeon. Should surgery be recommended, Dr. Berdahl is equipped to employ the most innovative and tested techniques available to effectively treat most diseases of the anterior segment (front part of the eye).
Hobbies & Personal Interests
Dr. Berdahl lives in Sioux Falls, SD and is a devoted husband to wife Tamme and is a dedicated father to his son Tommy and his daughter Anabel. As a family, their interests range from outdoor activities such as watersports, hunting, scuba diving, astronomy, and athletics to playing the guitar, cooking, and community involvement. Dr. Berdahl is an avid reader and writer, and enjoys doing both during his free time.
Reviews
"Everything about this experience was easy, I felt very comfortable with everyone from the beginning with my consultation and through my surgery. This is a very top notch place!"
J.K.
Google
"Dr. Berdahl and his team are second to none!! You won't find a better eye surgeon anywhere."
C.J.
Google
"Dr. Berdahl did my LASIK over two years ago and it has been one of the best choices I have ever made. My vision is still awesome! I felt well informed and relaxed about the entire procedure. The entire team was outstanding and I could not have asked for a better outcome. Highly recommend!"
S.L.
Google
"I have a eye disease called keratoconus. As my keratoconus got worse, many eye doctors told me I would never be able to see very well again, until I meet Dr. Berdahl. He was able to get my vision all the way back to 20/20, something I expected would never happen again. He is now the only Dr. with whom I will trust my eyes."
B.P.
Google
"Dr. Berdahl recently performed my LASIK surgery and he was awesome! He answered all of my questions during the initial consult and was comforting during the surgery. I was nervous about how I would react during the surgery but Dr. Berdahl was encouraging through the whole procedure. I can honestly say that I had a fun time before, during and after surgery! My vision is fantastic and was seeing 20/15 after one week. I'm so excited that I don't have to worry about glasses anymore when taking photos. I recommend Dr. Berdahl and team to anyone who is considering LASIK surgery."
D.
Google
Related Posts