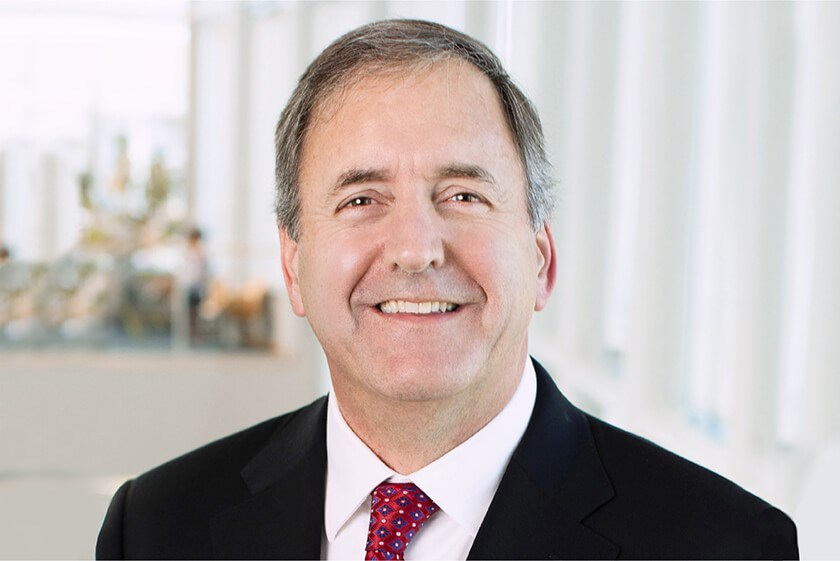 Vance Thompson, M.D. is a board-certified ophthalmologist in Sioux Falls, SD specializing in laser vision correction and advanced cataract surgery. As the director of refractive surgery at Vance Thompson Vision, Dr. Thompson leads a collaborative team of medical professionals in treating vision conditions using advanced technology and innovative techniques. A leading expert in LASIK and cataract surgery, Dr. Thompson strives to enrich his patients' lives by helping them experience visual clarity. Dr. Thompson currently serves as a professor of ophthalmology at the Sanford USD School of Medicine and hopes to continue sharing his extensive knowledge of laser and implant vision correction for years to come.
A Gregory, SD native, Dr. Thompson attended college and received his Bachelor of Science degree in Chemistry from the University of South Dakota. Following graduation, Dr. Thompson enrolled in the University of South Dakota's School of Medicine, where he completed his Doctorate of Medicine. Eager to further his education, Dr. Thompson's next step was the completion of his ophthalmology residency at the University of Missouri/Columbia. He then went on to complete a fellowship in refractive and cataract surgery with Dr. Dan Durrie and Dr. John Hunkeler of Hunkeler Eye Centers in Kansas City, KS. Dr. Thompson is also a fellow of the American College of Surgeons.
With more than 25 years of experience, Dr. Thompson has performed more than 75,000 vision correction surgeries worldwide and remains among a select group of refractive and cataract surgeons who prioritize the use of innovative, advanced surgical techniques. Dr. Thompson's extensive research and expansive knowledge of sophisticated laser and implant surgical technologies are what sets him apart in the ophthalmology fields, which qualify him to teach the techniques to eye surgeons all over the globe. By lecturing and continuing to research the topics, Dr. Thompson hopes to pioneer the way toward continued advances in the industry.
Extracurricular Involvement
As a leading international researcher, Dr. Thompson has played an important role in the discovery and development of the advanced technologies and techniques used in both laser and implant vision correction surgeries today. Serving as the medical monitor lead, or principal investigator, Dr. Thompson has led over 65 FDA-monitored clinical trials on the subjects and has published numerous papers and book chapters on his findings. In addition, Dr. Thompson co-authored a textbook titled Refractive Surgery, and continues to lecture and teach at the Sanford USD School of Medicine.
Hobbies & Personal interests
Dr. Thompson and his wife Jana reside in Sioux Falls, SD. Together they have three children, Blake (and his wife Kayla), Joel, and Lauren. In his free time, Dr. Thompson's favorite hobby is hunting and considers it his legacy, passed down by generations before him. Having hunted the South Dakota plains with his brother and father, Dr. Thompson is now sharing the tradition with his sons and hopes to one day include his grandsons. All his life, Dr. Thompson has dreamed of a way to remain true to his roots while contributing to the world around him. For this reason, his place at Vance Thompson Vision feels like a dream come true.
Reviews
"What an amazing experience!"
Test
Office Visit
"It is easy to see why Vance Thompson Vision gets such accolades. Parking access=A+, Reception staff= A+, Nurse Cassie=A+, Intern Spencer =A+, Dr. Doug Wallin =A++ and Dr. Vance Thompson =A++. Thanks for all of your help everyone!"
J.S.
Google
"10+ years ago Dr. Vance Thompson preformed surgery in an attempt to restore my rapidly decreasing vision due to Anterior Basement Membrane Corneal Dystrophy. His skilled hands and superior knowledge restored my vision and to this day I have had no recurrence. I now live in Missouri and have met several ophthalmologists who know Dr Thompson or were trained by him in the use of laser surgeries. His hands preformed my miracle and I will sing his praises the rest of my life!!"
J.B.
Facebook
"I was very nervous before my LASIK surgery this morning. My vision was nearly -9 in both eyes which means I was pushing the upper limitations of the surgery. I have had glasses for 27 years. After surgery I sat up, read the clock and burst into tears. I can't begin to explain the gratitude I feel for what Dr. Doug Wallin and Dr. Vance Thompson did for me today. I may not get to the 20/20 vision that so many others have due to my extremely high level of correction but the correction I have already experienced just hours after the procedure is truly amazing. I know it will only get better. I recommended Vance Thompson vision to anyone because they are the best."
K.M.
Facebook
"My experience with Dr Thimpson could not have been any better! He took the time to visit with me personally and devised a plan for LASIK surgery that would be customized specifically for me. He and all of his staff were extremely friendly, knowledgeable, and reassuring. This truly is a miraculous procedure. I wouldn't consider having LASIK with any other Doctor. Dr. Thompson is clearly a visionary in his profession. Pun intended! I am thrilled with my results and am grateful to VTV. #blessed"
A.S.
Healthgrades
Related Posts