Feel good about how you look and improve your skin's resilience, elasticity, and texture with a lower eyelid rejuvenation at Vance Thompson Vision. Not only will our Ultra Laser Peel (ULP) technique make your skin feel firmer and smooth, it will resurface the damaged skin around your eyes. Our oculoplastic team in Sioux Falls, SD can change the appearance of your skin using a laser that can address sun damage, wrinkles, loose skin, and more. When your experienced laser technician removes the top layer of cells on your lower eyelid, your skin should respond by initiating a new growth cycle of collagen.
Lower Lid Rejuvenation Reviews
"I am absolutely amazed with my vision after LASIK surgery at Vance Thompson Vision. Until I no longer had to wear them, I didn't realize how much contact lenses were irritating my eyes and making them feel dry. I had surgery in the late afternoon on a Thursday and was at work at 7am Friday morning with 20/15 vision. I cannot say enough about how wonderful my experience has been. I would recommend Dr. Berdahl and Vance Thompson Vision over and over again, it truly is a world class establishment!"
- K.H. /
Google /
Sep 16, 2017
"I had Lasik in October and am 20/15 in both eyes. Everyone was so nice and the experience was amazing!!"
- J.H. /
Google /
Feb 16, 2017
"I have had a couple of different procedures with VTV and both experiences have nothing short of Amazing. As I started getting up there in age, I had to start wearing glasses to read and see things up close. I hated trying to keep track of glasses, as I only needed them to read. I didn't like wearing them all the time because it messed up my distal vision...Then I heard about monovision. To make a long story short, I had the procedure. I no longer need glasses to read and ...my distal vision is still 20/15. Boom! Problem solved. And the procedure was way worth the investment. The second procedure was to treat my severe dry eyes. They suggested Lipaflow. It was a simple procedure (15-20 Minutes), and the results have been incredible. No more watery, irritated eyes, no more eye drops and my eyes aren't all red anymore. This place is amazing. I couldn't be happier with the friendly people who want nothing more than for me to experience the best service and have the best vision possible. I would highly recommend Vance Thompson Vision to anyone looking to improve their quality of life! Thank you VTV!!!"
- R.B. /
Facebook /
Feb 13, 2017
"I was blind as a Bat !! -575 in one eye and -525 in the other eye my glasses where so thick they hurt my face and where very expensive to get. and now Thanks to Vance Thompson I have 15/20 ( witch is better then 20/20 : ) in one eye and 20/20 in the other I love being able to see !! No more glasses for this girl !! I can't thank him and Dr Keith Ranussen and there team enough they r Awesome !!!! My only regret is I didn't do this years ago they R Awesome!!!! You can see perfect shortly after the surgery and it didn't hurt !!! I would highly recommend Vance Thompson and his team to any one !!! Don't go out of state to get ur eyes fixed we have the best right here in Sioux Falls !!!"
- L.A. /
Facebook /
Jun 01, 2015
"Dr. Schmit and his staff were very knowledgeable and professional and made me feel very comfortable. As importantly they "listened" to me about my eye problems and prescribed specially prepared eye drops which solved my problem due to dry eyes. This was especially heartening to me as three other eye doctors from different institutions did not begin to solve my problem and basically "shined" me off. Dr. Schmit is an exemplary dry eye doctor."
- D.C. /
Google /
Aug 16, 2017
Previous
Next
During a consultation, patients can discuss their aesthetic goals and any possible reservations to find out if they are ideal candidates for lower lid rejuvenation. In most situations, individuals with the following conditions are the best candidates for the procedure:
Deep wrinkles around the eyes
Facial scars
Sun and/or age spots
Actinic keratosis
Poor skin tone/texture
Ultra Laser Peels are effective treatment options for lower lid rejuvenation due to their ability to improve the skin's overall thickness, stimulate collagen production, and assist in the growth of fresh, healthy skin cells. Our innovative Ultra Laser Peels provide more precise and predictable results while offering less downtime and fewer side effects.
Prior to the procedure, your skin will be cleaned and safety shields will be placed over the eyes. The laser will then be positioned above and around the eyes and begin the process, employing a computer-guided scanner. The laser beam will be guided around the lower eyelid area with the session lasting approximately 15 minutes.
The procedure can cause a mild amount of stinging, redness, and swelling following the treatment. Pain relievers and hydrocortisone cream can be used to help with this discomfort. Redness can last up to six months as the skin peels and heals. Bleeding from the lower eyelid area is not uncommon during this process. Careful instructions are provided on how best to care for your skin during your recovery. Patients can typically return to daily activities a few days after the procedure. Following your ULP, new skin will grow within a period of four weeks to six months. During this time, you will see a marked improvement in your skin's tone, texture, and elasticity.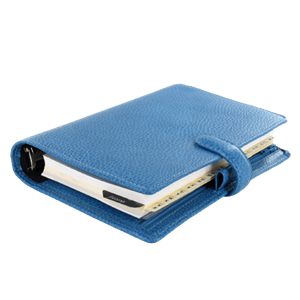 Would your appearance benefit from a nonsurgical procedure designed to rejuvenate the face, reduce wrinkles, and eliminate sunspots? Vance Thompson Vision is pleased to provide lower lid rejuvenation via lasers. To find out more about this innovative and popular cosmetic Ultra Laser Peel, we invite you to schedule a consultation today. Our well-trained office staff is awaiting your call and looks forward to helping you get the rejuvenated appearance you deserve.
Related Procedures