Your eye health is very important to us at Vance Thompson Vision, and that also includes the skin around your eyes. We value your trust in us, to provide you with superior eye care. Most moles, cysts, lumps, and bumps are common and usually harmless. Though these lumps and bumps are typically no cause for concern, we would like for you to schedule a consultation at our Sioux Falls, SD practice if you currently have a lesion around or on your eyelid skin. Our eye care team will treat your skin with gentle hands and do everything we can to make the appointment as pleasant and productive as possible.
Benign lesions are the most common types of lumps or bumps found on an individual's body and are no cause for concern. These types of lesions can include seborrheic keratosis, papilloma, hidrocystoma, and epidermoid cysts. Noncancerous lesions are typically easy for a professional to identify and remove. We recommend that you contact our staff and set up a consultation for any and all lesions near the eyes so we can properly diagnose and treat them.
A malignant lesion is a lump or bump that is found to be cancerous. If upon observation we determine that a lesion appears to be malignant, we will take careful measures to remove the lesion and refer you to a specialist for next steps. In some circumstances, a Mohs skin cancer removal procedure may be necessary to remove the entirety of the cancerous growth. Malignant lesions can include actinic keratosis, basal cell carcinoma, sebaceous cell carcinoma, or squamous cell carcinoma. Each of these can be life-threatening conditions if they are left untreated. For this reason, we highly recommend the professional observation of all lesions near the eyes.
Reviews
"Vance Thompson Vision successfully performed cataract surgery with replacement lenses. I am totally gobsmacked with the brilliant results and would not hesitate recommending Dr Baartman's skillful artistry and expertise to one and all."
- P.S. /
Facebook /
Jun 16, 2019
"Best staff and care on earth!"
- T.B. /
Facebook /
Jun 19, 2019
"Everyone was very friendly and thorough. I only have to do one eye drop once a day. Never had any pain."
- B.J. /
Facebook /
Jun 19, 2019
"Very happy with the results, thanks"
- D.B. /
Facebook /
Jun 05, 2019
"It was a friendly place , everyone was helpful . I know I'm in good hands & feel confident I Will see better after surgery Joan Haugum"
- J.V. /
Facebook /
May 14, 2019
Previous
Next
Vance Thompson Vision is committed to diagnosing and assessing the best treatment option for each skin lesion that appears around the eyes. Lesions may or may not need to be removed. The treatment or lack thereof will be determined during a consultation. During that visit, we will discuss the type of lesion you have, the location, thickness, and the condition of the surrounding skin. Next, we will decide if it is to be removed to improve your vision or for aesthetic concerns. The best candidates for lesion removal are those who have obstructed vision resulting from a lump or bump near the eye, and those who are in stable overall health.
Malignant and benign skin lesions can pop up just about anywhere on the body. When they obstruct the vision or appear around the eyes, Vance Thompson Vision can help. Lesions around the eyes can be unsightly, uncomfortable, and bothersome. Each lump or bump should be examined by a certified medical professional. We are skilled in the removal of lesions such as warts, skin tags, moles, keratoses, and cysts using the surgical excision method. All removed lesions are then sent to a certified pathologist to undergo a thorough evaluation and to determine whether or not they are harmful to your health. If malignant, we will refer you to a specialist. Most lesions can be removed in a few minutes and in the comfort of our office.
What to expect following lesion removal depends on a number of important factors, including the type, size, and location of the lesion. Because of the excision method we use to remove lesions, most patients are not at risk for severe symptoms or post-procedure complications. Following lesion removal, patients should pay close attention to instructions given, including any skin care instructions or the use of prescribed healing ointments. Most simple lesion removals will heal after approximately two weeks, with patients able to return to normal daily activities within a few days following the procedure.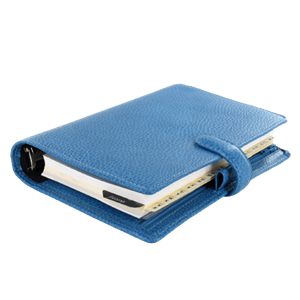 Schedule a Consult Today!
Most adults will deal with at least one lesion in their lifetime. For lesions around the eyes, Vance Thompson Vision recommends an examination by our medical team at your earliest convenience. For more information about lesions or to schedule your consultation, give our staff a call today. We look forward to helping you ease your worries.
Related Procedures